Custodians
Asset Dedication has custodial relationships with Charles Schwab, Fidelity Investments, and TD Ameritrade.
Portfolio management & performance reporting


We selected Advisor View® by Envestnet | Tamarac for portfolio management and performance reporting, because it offers our advisors portfolio analysis, personal dashboards, customizable PDF reports, and powerful billing capabilities. Additionally, Tamarac's client portal allows our advisors to engage their clients online by dynamically presenting portfolio performance, and by providing a platform for secure document exchanges and online communications.
Rebalancing Software


We selected Envestnet | Tamarac's Advisor Rebalancing® because it provides us with advanced asset location, cash management, portfolio monitoring, and rebalancing capabilities.
Compliance


RIA Compliance Consultants helps Asset Dedication identify regulatory and risk management challenges, then build and implement practical solutions that allow us to meet our regulatory responsibilities.
Errors and Omission Insurance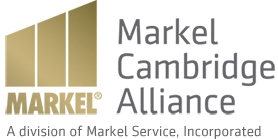 Asset Dedication selected Markel Cambridge Alliance as their insurance provider because of their financial strength and their experience with investment advisers. Asset Dedication currently carries two incidents for two million dollars worth of errors and omission insurance from Markel Cambridge Alliance.
Legal Counsel

We selected Josh Ridless Attorney at Law as our legal counsel business matters given his deep understanding and his impressive experience with firms like us

We also work with Lori Neidel because of her unique focus in the financial services industry and her deep understanding of compliance
Tax and Accounting

The Watson CPA Group provides Asset Dedication with a wide range of tax and accounting services. We look for Watson for their specialized skills in valuations, federal, state and international tax planning / preparation and litigation support.

Asset Dedication's accounting is handled by Huxley CPA Consulting. Working with Geneve, a highly accomplished Senior Executive, C-Suite Officer, CPA, Consultant, and Board Member with more than 20 years of success in accounting takes the firm's accounting to a new level
Digital Signature Services


We selected RightSignature as our digital signature service provider given their security and flexibility. With this partnership, we can offer our advisors and their clients a secure paperless experience.